Staff
Principal:  Rick Schneider  e-mail
I am a Wisconsinite from birth.  I was born and raised in Sheboygan and received all of my elementary and high school education there in Lutheran schools.  I then attended Concordia University in Chicago where I received a Bachelor's Degree in Secondary Education - Physical Science.  I received my Master's Degree from Concordia University Wisconsin in Educational Administration.
I have taught in a number of places over my 27 year teaching career.  I was a teacher and a principal in Florida for eight years.  I was a teacher and a principal at three different schools in Wisconsin for thirteen years.  I was a principal in Kansas City for five years.  This is my second year at St. Paul's serving in the capacity of principal.
I am married and have two children.
It is a wonderful opportunity to serve in West Allis at St. Paul's Lutheran School.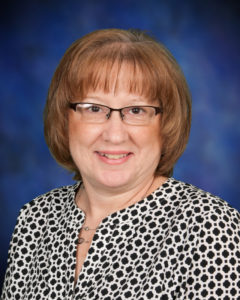 School Secretary: Tammy Evers  e-mail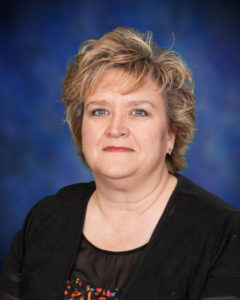 School Secretary: Marla Heder -   e-mail
---
Faculty
---
Ellen Van Dyke - email
3K & 4K
"God is so good", and He has been so good to me in my ministry at St. Paul's! I graduated from Concordia University, NE., with a degree in Elementary Education, and taught at 3 different schools in NE. and WI. In 2001, I was called to St. Paul's to teach 1st grade. After 5 years with 1st graders, I was given the opportunity to move to the 3K and 4K - classes I love to teach! I also work with the 7th and 8th graders to produce the Alpha and Omega Yearbook.
Being able to share God's love with children and their families as my profession has been a blessing to me. I love it when I see the children's faith growing and I see learning happening in the little things they say or do with their friends or family. As one little child announced when we began to act out the Christmas story, (with props), "That's not Baby Jesus, that's Baby Moses!"
I also enjoy spending time at home and with my 4 children, reading, antiques, and long weekends at our "Up North" cabin!
---
Jo Shemanske - email
Grade 5 K and Toddler Class
The 5 year old kindergarten room in the Early Childhood Center at St. Paul's is where I spend most of my time. It has been a blessing for over two decades to teach the little ones at this level and to welcome our families into our St. Paul's community. I especially enjoy sharing God's Word and daily helping our students grow in their faith as they learn Bible stories and Scripture as well as develop their personalities with God as the center of their lives. It is such an exciting time academically as well. "Reading, writing and arithmetic" are all becoming a way to open the doors to learning and succeeding in school. It is a place to nurture friendships and daily practice cooperation and caring. This "micro" community includes health and nutrition, civic responsibilities, and developing our God given gifts through the arts. It is a busy place!
It has also become "home" to a weekly toddler class where parents and our littlest ones are introduced to a school setting. Here we sing, play and learn about God's World. It is also a place for families to meet and share ideas.
My college education includes a bachelor of arts degree from U.W.-Parkside and a colloquy from Concordia University Wisconsin. My husband Paul and I enjoy spending time with our grown daughters and their husbands as well as our grandchildren, Chloe, Casey, and Quinn.
---
Sarah Zellmer - email
1st Grade
I grew up in Sheboygan and have attended Lutheran schools 4K all the way through College.  I attended Concordia University in Mequon and graduated in 2004 with a Bachelors Degree in Early Childhood Education. I have been teaching in Lutheran Schools the past 11 years, 9 of which were spent at St. Peter's Lutheran School & Rainbow Preschool in Waterford. At St. Peter's I spent some time overseeing the preschool, some time teaching Kindergarten & 1st grade and some time teaching preschool.
I am excited to begin teaching at St. Paul's.  I am looking forward to sharing God's love with them every day.  I enjoy teaching young children and I love watching them grow.
When I'm not teaching I enjoy spending time with my husband Bryan and our 2 beautiful girls Braelyn who is 3 and ½ and Adalyn who is 6 months.
---
Barb Heimsoth - email
2nd Grade
I graduated from Concordia College in Seward, Nebraska with a Bachelor's degree in Elementary Education with a Physical Education Minor.
My entire teaching career has been at St. Paul's with grades Kindergarten to 4th Grade and 8th Grade Algebra. Through the years I have helped in many different areas for our church and school. The most recent activities are the Chapel Team, Bell Choir and Chapel Families. I am excited that each day I can go to school and never call it "work"! My students are the best!
I enjoy spending time with my family, watching sporting events, cheering on Chicago teams and walking. I have been truly blessed to have the opportunity of sharing God's love through my ministry here at St. Paul's. I am sincerely thankful for the church family here and the love they have shown my family. I pray the Lord will continue to use me in any way He feels best.
---
Melissa Leon - email
3rd/4th Grade
I am very excited to be teaching 3rd/4th grade at St. Paul's! I have lived in Hales Corners (almost) my entire life and attended Hales Corners Lutheran for grade school and Martin Luther for High School. Continuing with the Lutheran school trend, I went to Concordia University Wisconsin and graduated in 2011 with a double-major in Elementary Education and Lay Ministry/Theology. In 2012, I received my first call to Trinity Lutheran School in Merrill, WI, where I taught 2nd grade. I enjoyed my three years there: coordinating the 4th/5th grade youth group, directing V.B.S., playing organ, and leading the staff bible study. However, I am very glad to be back in the big city and closer to family and friends.
Some of my hobbies include playing tennis, Taekwondo, playing the organ, church activities, reading, and watching TV. I count myself blessed that I have the opportunity to serve at St. Paul's West Allis and look forward to getting involved at the church and school! Go Panthers!
"I pray that you, being rooted and established in love, may have power, together with all the saints, to grasp how wide and long and high and deep is the love of Christ, and to know this love that surpasses knowledge—that you may be filled to the measure of all the fullness of God. Now to him who is able to do immeasurably more than all we ask or imagine, according to his power that is at work within us, to him be glory in the church and in Christ Jesus throughout all generations, for ever and ever! Amen. Ephesians 3: 17-21
---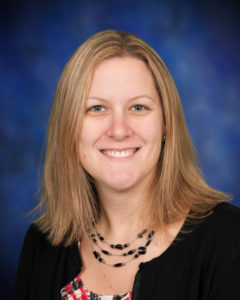 Danielle Jackson  - email
6th Grade
I am very excited to be teaching here at St. Paul's West Allis. I feel blessed to find myself working with the very teachers who inspired me to become a teacher myself.
I grew up in West Allis and attended St. Paul's for grade school and Nathan Hale High School. I went to UW-Green Bay and UW-Milwaukee. I graduated in 2006 with a degree in Elementary Education, minors in Math and Social Studies, and a certificate in Cultures and Communities.
I received my Colloquy from Concordia University Wisconsin and was installed as a Commissioned Minister of Religion at St. Paul's in March 2014.
Before coming to teach at St. Paul's in 2012, I taught kindergarten and 3rd grade Title One in Big Bend, was a teacher assistant for 7th/8th grade language arts at Woodlands School in Milwaukee, and taught math and social studies at St. Martin of Tours in Franklin.
In addition to teaching, , I enjoy coaching volleyball and basketball and leading the math club. I also serve on the Lutheran Sports Association's committee for the Grade Schools' State Volleyball Tournament.
It is always my goal in teaching to help students find the real world application to what we are studying. In math, I feel it is important for students to understand the concept and not just the procedure when learning a skill or solving a problem. I hope my students find my classes to be fun and challenging all at the same time. We love laughing in class!
---
Bob Woller - email
3rd-6th Grade
I was born in Milwaukee and grew up in New Berlin, Wisconsin. I attended grade school at Hales Corners Lutheran. I graduated with pride from Martin Luther High School. After graduation, I went to Valparaiso University and graduated with a Bachelor of Science degree in Elementary Education. While working as a teacher, I earned my colloquy at Concordia Wisconsin. My first call was to teach at Bethlehem Lutheran in Milwaukee. My call included coaching, athletic director, and teach a combined 4/5 class. Since 1990 I have been on staff at St. Paul's. Presently my ministry includes 7
th
grade teacher; with an emphasis in Science (6
th
-8
th
), Outdoor Education teacher, Planning and Building Board Member, Communion Assistant, and Service Lector. My wife, Kim Woller, and I are blessed with the opportunity to serve this congregation and proclaim the Gospel of Jesus Christ.
---
Jack Burkee - email
8th Grade
I am the 8th Grade Teacher and Athletic Director. In addition to Religion, Language, and Reading I also teach 5-8 grade Social Studies.
My undergraduate work was completed at Concordia University Wisconsin. I earned my Masters Degree in Education from Cardinal Stritch University. My goal is to get another Masters Degree in Technology Education or Administration and eventually obtain a PhD in some area.
As a classroom teacher, my goals are to challenge each student and help them to grow in their Faith walk. I strive to get our students ready for the changes and challenges they will face in high school.
My first teaching job was at Gospel Lutheran School in Milwaukee in 1982. While at Gospel I taught 5th and 6th grades and coached basketball. In 1982 I received a call to St. Paul's to teach 7th grade and coach girls basketball. In 1986 I became Athletic Director and finally graduated to 8th grade where I have been ever since! Over the years I have coached basketball, volleyball, softball, and football. GO PANTHERS! In my years here, I have also been VBS Director, Facilities Coordinator, and even Director of a School Musical.
At the center of my life is my family. I married the love of my life, Barb, in 1983. We have been blessed with two sons, Jacob and Jonathan, who keep us very busy and on the run. We are also lucky to have our families all living in the Milwaukee area.
In my free time (?) I enjoy being with my family, watching football, browsing at Home Depot or Ace Hardware, woodworking, doing yard work, washing cars, looking for ways to include computer technology in my History classes, home repairs, reading, watching PBS documentaries, searching for the perfect cup of coffee, and fixing things either my sons or I have broken.
I feel blessed to be part of the St. Pauls family, and look forward to continuing my ministry here.
---
James Dittman - email
5th Grade
Technology Coordinator
I attended Concordia University Wisconsin where I received my Bachelor of Arts Degree in Education after graduating in 1984.
I started teaching at St. Paul's in 1989. I received a contract to teach and coach at St. Paul's Lutheran Grade School in West Allis.
I have taught 4K-8th grade while in my tenure here at St. Paul's. I have coached various sports including basketball, volleyball, flag football, soccer, and track.
This year, I will be teaching 4K-8th Computers, 7th & 8th Pre-Algebra, 6th - 8th grade Spanish, 5th Reading and Social Studies, and 8th English. I am also the Technology Coordinator at St. Paul's, in addition to my teaching and coaching responsibilities. In my spare time, I enjoy golfing, reading, playing volleyball, music, playing guitar, and going on vacations.
I truly enjoy the teaching ministry that God has blessed me with over the years. With God's help, I have been able to work with many families, students, athletes, and other Christian people, helping them to understand the great love and care that our marvelous God has for all of us.
---
Kirsten Nickel - email
5K-8th Art
I am delighted to have the opportunity to teach art classes to the students at St. Paul's! This has been my ministry for the past seven years. Prior to coming to St. Paul's, I was a teacher at Grace-Oak Creek for 13 years.
I grew up in the suburbs of Detroit, MI, attending Trinity Lutheran School in Utica, and Lutheran High North in Macomb. I graduated with a B. A. from Concordia, Ann Arbor in 1986. My first teaching call was to Emmanuel, Dearborn, MI.
In the summer of 1987, I married my high school sweetheart, Scott Nickel, and we moved to Wisconsin when he accepted a call to Martin Luther High School, where he has been teaching English classes for the past 29 years.
During that time we also have been raising two wonderful children who are now college students.   As a family, we have traveled together through 45 of the 50 United States! Living together in a tent for many weeks of every summer created many special memories. I also enjoy solving Sudoku puzzles, reading, scrapbooking, puttering in my flower gardens, doing puzzles, and organizing stuff.
Teaching art classes is a privilege because creating is fun! Students have the chance to express individuality, make choices, start over, and become aware of art in everyday life. It is my prayer that through these experiences students will recognize the unique talents and perspective that our creator-God has given each of them.
---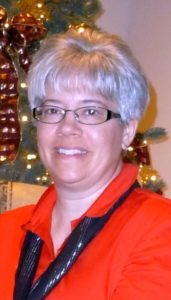 Michelle Prince - email
Director of Parish Music
Come, let us sing for joy to the Lord; let us shout aloud to the Rock of our salvation. Let us come before him with thanksgiving and extol him with music and song.  Psalm 95: 1-2
Throughout my life music has been the celebration of my faith in Christ.  My parents encouraged me to practice piano, sometimes against my will, and they also encouraged me to sing praises with my voice.  I have been blessed to be married to Rev. Timothy A. Prince for the last 25 years.  We have been blessed to have three children, Nathanael, 23, Joel, 21 and Rebecca, 19.  Nathanael is currently working in a manufacturing business in Hebron, Nebraska.  Joel is currently studying in the pre-seminary program at Concordia University Seward, Nebraska.  Reba will be beginning her college studies at a Concordia University in August.  She is planning to study Early Childhood Education.
My vocation has changed many times throughout the years.  I have been a classroom teacher for students in grades 1-8.  I have had the opportunity to be a music teacher in every school where I have taught.  I have been an organist, choir director, bell choir director, reading coach, Sunday school teacher, youth director, LWML leader and member, Bible Study leader and participant.  I have had the joy of being a pastor's wife for 20+ years.  I am looking forward to "shout(ing) aloud to the Rock of our salvation" through ministering to the musical needs of the St. Paul's church family.  May the Lord bless us all!